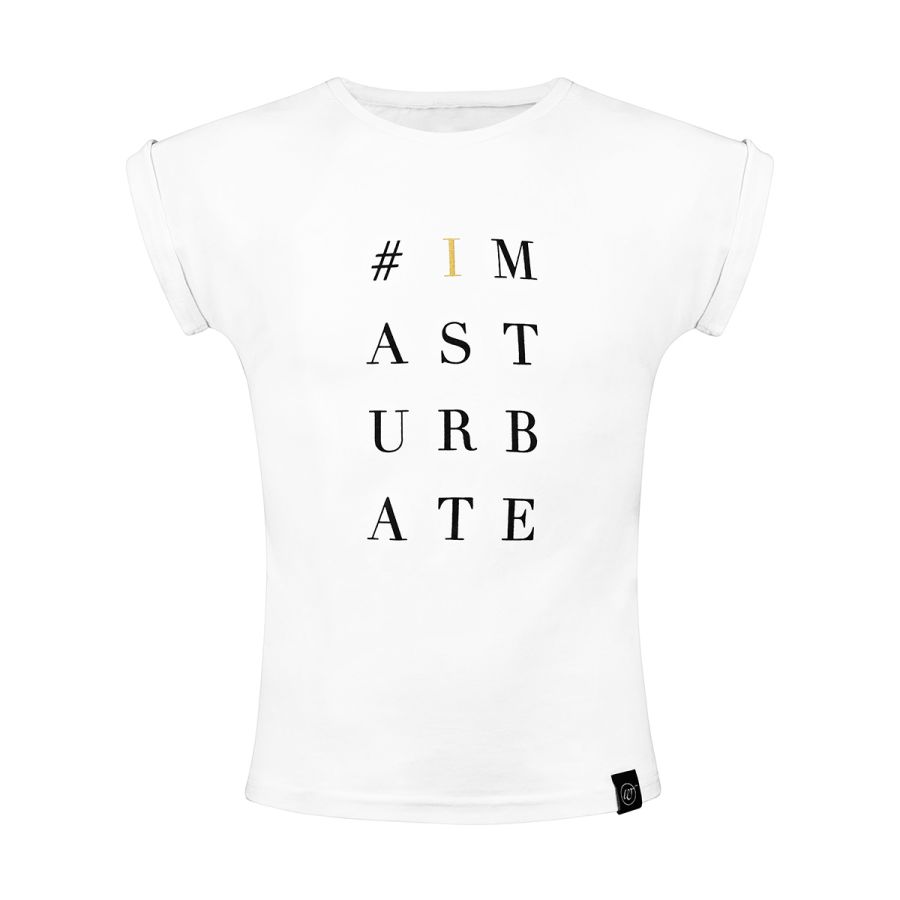 #imasturbate T-Shirt Tailored fit
#imasturbate T-Shirt
Tailored fit
Join the #imasturbate movement! Womanizer has joined forces with sensational UK singer Lily Allen and together we are proud to celebrate the #imasturbate campaign. Our goal is to remove any stigma around masturbation and to champion self-love and sexual empowerment. Masturbation is something beautiful, unique, and should be celebrated! Show your support by wearing our new t-shirt with #imasturbate slogan. Available in two sizes (loose-fit and tailored) and made from 100% cotton, this t-shirt is the perfect way to promote sexual freedom for all! 
Materials

100% Cotton
Tailored fit

Dimensions

Size S – Length: 62cm, Width: 40cm
Size M – Length: 66cm, Width: 45cm
Size L – Length: 70cm, Width: 50cm
Size XL – Length: 74cm, Width: 55cm
Size XXL – Length: 78cm, Width: 60cm
Discreet Delivery
Packaged in plain boxes with a discreet label, orders are shipped from WOW Tech Group.
Shipping & Delivery
GLS / Post NL / PT MRW
3 -5 business days - free when you spend just $30+